RSS and content aggregation was the news distribution format for last couple of years. It successfully replaced newsletters in some of the markets, and I personally think it is much more convenient to subscribe to couple of the news feeds than getting news in my email box. At the moment I am subscribed to around 40 feeds.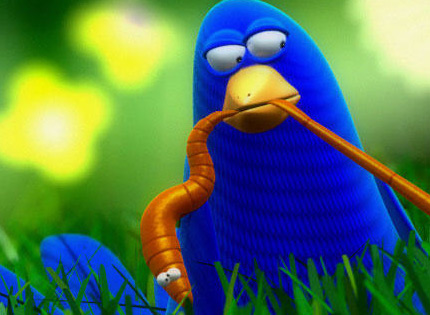 This brings another question. How much time do I have to spend for reading these feeds? Well, not much, but I would prefer much less. There are a lot of rewriting and reposting going around. If something happens with Google, bing or yahoo, then all SEM blogs will post same post, which has no real value. This is why more and more people are using twitter to catch the latest news and be informed.
Additionally, Twitter is much better at real-time. RSS feed reader requests feeds periodically. Although there are works around this drawbacks (ping interfaces, and new Google RSS push protocol), this is still a problem for RSS.
Thirdly, in many cases you can communicate with the owner of information in twitter. Sure, there are lots of bots. But you can try sending a @reply to them for getting more information about the topic. Or you wish to share something.
So it looks like twitter will surely replace RSS feed reading and feed reader market will decrease?
Not so fast. Twitter is bad at couple things as well. Firstly, twitter real time means that you need to be there once new information wave hits. You will surely miss some news just because your work schedule does not allow regular checking of twitter stream.
Second problem is that you might miss smaller, niche news quite easily after your information stream grows. Twitter is quite main stream, even with the targeted followers. Tweetdeck and Seesmic help solving some of these problems, but I will not replace too important feeds by twitter.
To summarize:
Where missing the information is not critical
Where realtime is more important than reliability
If you want to talk with the author.
Use RSS:
Where you can't miss a post (niche or highly important stuff).
Realtime or communication is not important
When following persons twitter will not provide enough value or the person is highly annoying
Thus, RSS will not go anywhere soon. It still has its own uses, and it is good so.