Recently I had to buy a new router for my apartment. My old router Speedtouch was rebooting constantly when third wireless device connected to it. After some testing, my theory is that it cannot handle lot of concurrent connections at the same time.
For router, I have picked Asus RT-N16 router. The key features that won me was support for 802.11n Draft, which allows communication at speeds up to 300 MB/s instead 54 MB/s. Also, gigabyte Ethernet support is nice too. Additionally, it claimed good support for concurrent connections e.g. during torrent download. RT-N16 has 4 LAN and 1 Wan sockets, which is enough for home environment, though one would need a hub or two in bigger office.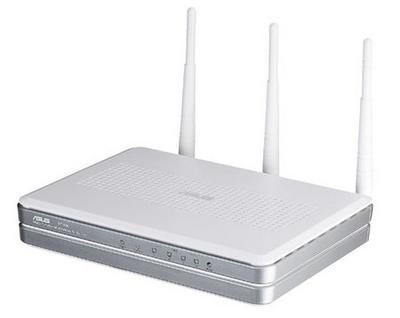 Asus RT-N16 came packed with 3 antennas, power supply, network cable, instruction manual and useless installation CD. The CD is useless as router can be configured through network interface. Default IP is 192.168.1.1 (like usual) and login/password is admin:admin. This should be changed, even if the router cannot be accessed from WAN side by default. I would strongly recommend going through network setup wizard to set passkey for wireless network. Also, I changed network type to WPA2-PSK with AES encryption for better security.
Not everything went seamlessly for me. I had several problems connecting to administration interface and connecting to WAN (dynamic IP). Apparently, router lags when it tries to connect to WAN interface and will not respond to LAN during that time. After some changes, I got an error message like this:
You have set the wrong dynamic or static IP address for your RT-N16. Refer to the diagnosis.
Sure enough, the IP was dynamic and received correctly. The problem was in faulty Cat5 cable in my apartment, so I had to move router into another place which is not as convenient as old one. After that the problem disappeared and router worked as expected.
Another issue is that you got single field to enter DNS addresses that are passed through DHCP server to client PCs. Personally, I do not want router to cache DNS requests, so this caused me some headache. I will see if I can enter 2 IP's into single field there.
Overall, I can recommend ASUS RT-N16 for people that like having fast wireless and ethernet network at home for reasonable price (~95 USD at amazon at the moment). You might get some quirks, but I think they will get fixed with firmware upgrade.